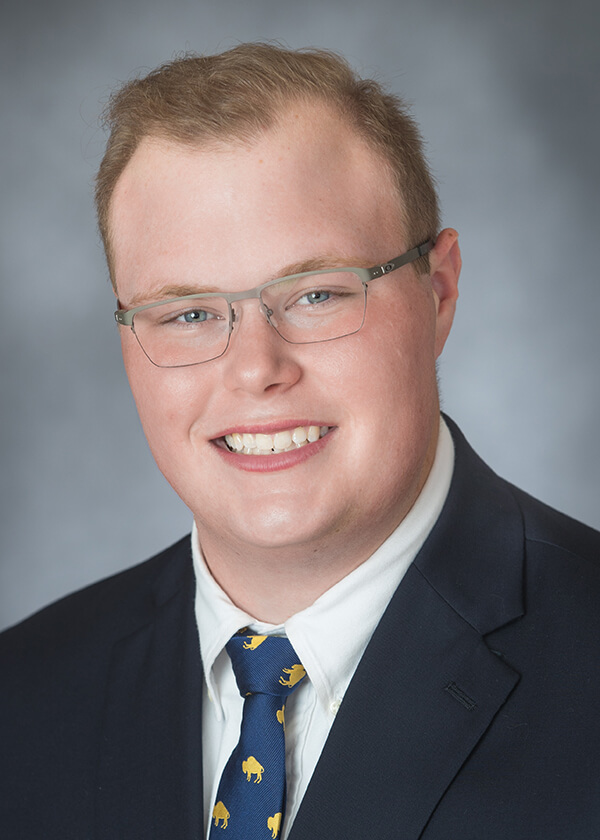 Ryan C. Smith
Investment Advisor
Dopkins Wealth Management, LLC
At a glance
Ryan provides financial solutions to individuals, trusts and businesses. His services include guidance to clients regarding financial planning, investments and portfolio analysis.  He joined Dopkins & Company, LLP in 2019 following graduation from Canisius College.
Prior Experience
Ryan served an extended internship at a leading business consulting firm.  While there he interacted directly with the lead advisors and clients with respect to tax planning and compliance, investment management, estate planning and trust services, risk management and Insurance, expense management and reporting, as well as business advisory services.  He also served an internship at one of the oldest, independently-owned brokerage companies in Western New York. While there he worked with analysts with respect to strategic planning, stock and investment options.
While at Canisius College, Ryan was a student analyst for their Golden Griffin Fund. The program is a student ran mutual fund where each analyst is responsible for monitoring held companies, tracking economic indicators, along with composing an investment analysis of a company to, potentially, add into the fund. Additionally, Ryan was a member of the Legal & Compliance committee for the fund where he was responsible for the record keeping of investment decisions.
Technical Expertise
Bloomberg Terminal Certified
Morningstar Direct Certified
Education
Bachelors of Science in Finance, Canisius College