Family owned entrepreneurially spirited business owners require that both their personal and corporate interests are appropriately balanced and served.
For a copy of our Family Owned Business Services brochure, please click here.
Service to family owned business clients represents the foundation upon which Dopkins & Company was built. We have a passion for providing solutions that contribute to your success; helping you confront challenges and seize opportunities, for your business, your life and your family's lives.
We've been fortunate to work with family-owned businesses for over 60 years. Our professionals are experienced working with clients of all sizes, in dozens of industries, with unique ownership structures and varying family dynamics.  We believe our experience allows us to bring a point of view that adds value.
While "what" we do for our clients is of utmost importance, we believe "how we serve" is equally important and truly sets us apart.  As embodied in our One-Firm culture, as we serve our family-owned business clients, our firm-wide focus is on helping our clients build, protect and ultimately transfer their wealth.
Our comprehensive and integrated service model: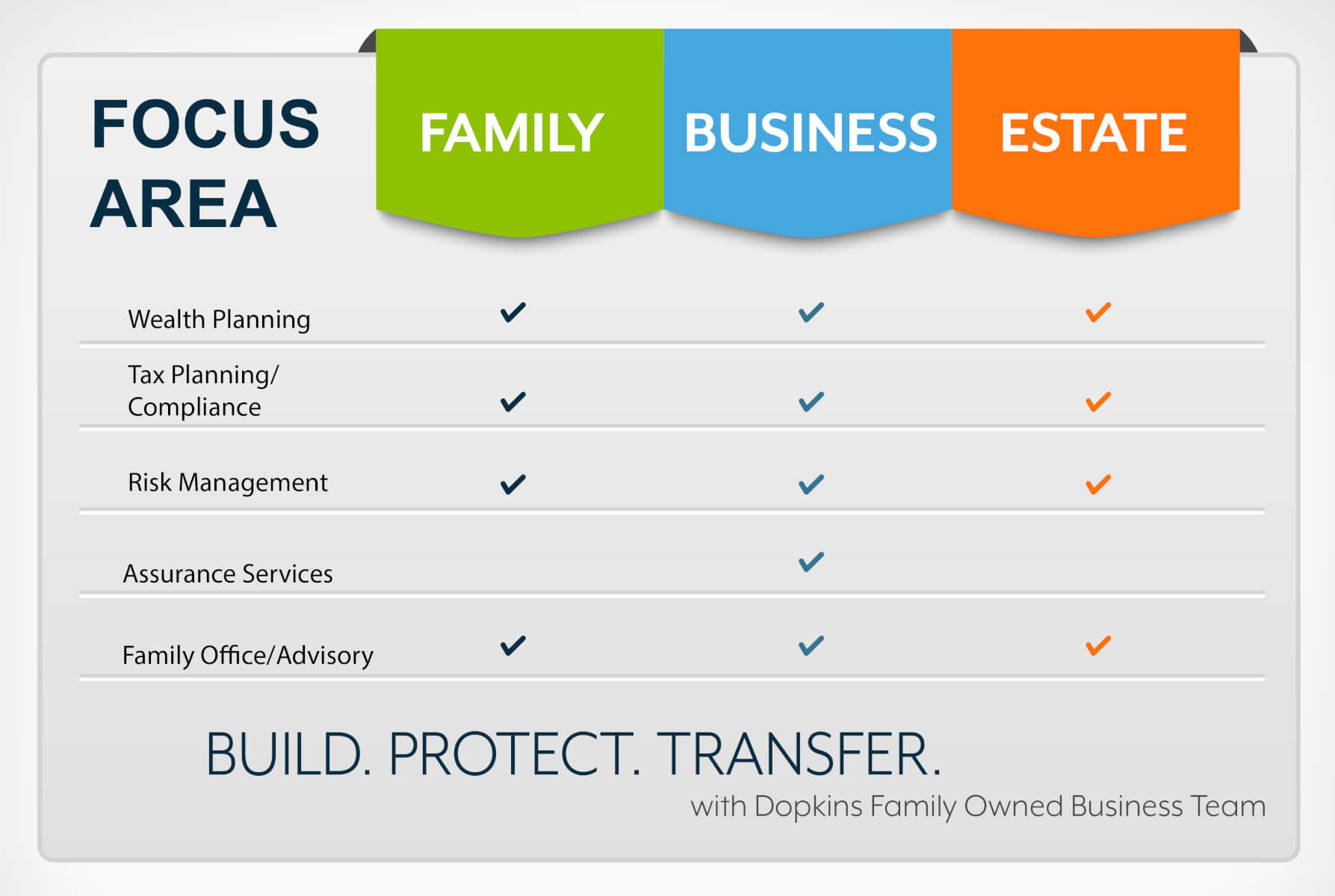 We've developed a suite of services within these respective focus areas that are customized based upon your needs.  We'd like to have a conversation with you to discuss your needs together.