You don't need to watch the daily market report or fret over expert forecasts when you are a client of Dopkins Wealth Management*
Retirement Plan Design
Don't put your retirement plan on hold. Let the retirement planning experts at Dopkins & Co. Wealth Management Services guide you on a path to financial independence.
Read More
Succession Planning
Considering the transition of your business to family or an employee group? Let the succession planning and business valuation experts at Dopkins & Co. guide you on this critically important decision.
Read More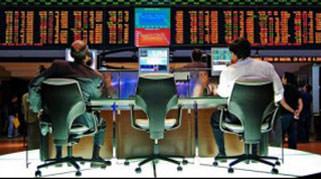 Perspectives on Market Volatility
In the market these days, it seems what goes up must come down — and then go up and then down again.
Does all this recent volatility worry you? A better understanding of that wiring can give us a clear decision-making framework to help us know if and when to get out of the market. View our brief video to learn more.
* Dopkins Wealth Management, LLC is a registered investment advisor owned by the partners of Dopkins & Company, LLP.