Health Care/Medical Industry: Dopkins MC5
Dopkins Health Care Team
MC5: A Framework for Managing Change in the Health Care Industry
Health Care organizations today, including physician practices, not-for-profit agencies, hospitals and homecare to name a few, all share in overcoming challenges related to regulation, reimbursement, technology and competition, collectively referred to as the "Four Pillars of Health Care".
In response, Dopkins & Company has created a unique multi-disciplinary service offering called MC5 to help our clients manage FIVE related critical success factors: Cost, Revenue Cycle, the Process of Care, Organizational Change and Risk/Compliance.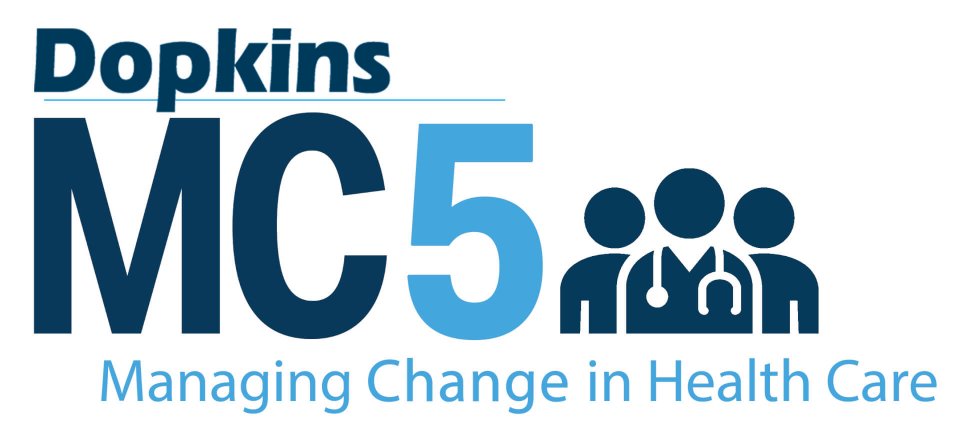 The Dopkins Difference
The Dopkins Health Care Team is led by professionals with inter-disciplinary expertise within the Firm who understand the uniqueness of the industry. Our clients include physician practices (individual and group), Health and Human Service non-for-profit agencies, ambulatory surgery centers, diagnostic imaging centers, laboratories, dialysis centers, university practice groups, and hospitals. Moreover, we serve medical device manufacturers, publicly traded, privately-held and family-owned operations.
To download the Dopkins MC5 Health Care brochure, please click here.
Dopkins Solutions Through Services Infographic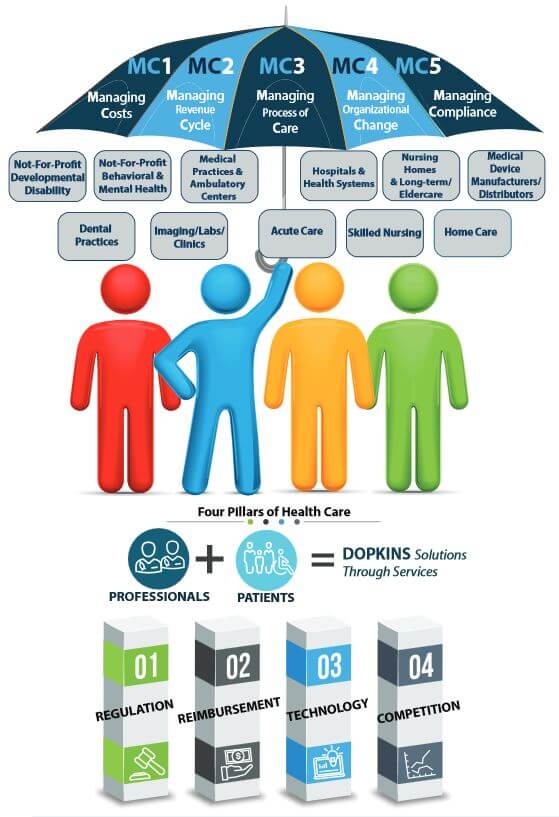 Contact us to Learn More about Dopkins MC5 Health Care Services