As seen in Business First: Where are the accountants? Trends and strategies to harness business value
March 5, 2023 | Authored by Andrew J. Reading CPA
Where are the accountants? Trends and strategies to harness business value
Over the past few years, businesses have continued to be faced with a myriad of challenges: labor shortages, employee payroll and benefit costs, supply chain logistics, inflation and the rising cost of capital top the list. To offset these challenges, successful leaders have become increasingly reliant on relevant and actionable information about their business to help drive results.
The competitive advantage goes to the business that has access to an experienced team to provide real-time information for decision making. However, there is a critical issue that businesses now face: a nationwide shortage of accounting professionals.
From the chief financial officer to associate, accounting professionals at all levels serve a critical role in providing key data to businesses leaders. However, an alarm bell is sounding, as over the past two years many in the field have retired or changed professions. Compounding this issue, the American Institute of Certified Public Accountants (AICPA) reported a substantial decline in the number of CPA candidates from 49,000 in 2010 to 32,000 in 2021.
Even more concerning, this shortage is projected by many in the industry to remain for the foreseeable future. As a result, there is a substantial and growing shortage of accountants that play a critical role in getting critical information to business leaders across all industry sectors.
The consequences of the accountant shortage are many. The availability and accuracy of information provided to leaders can suffer. Internal controls can be compromised. Team members can be overpaid to perform tasks below the level of their competency or team members can be assigned tasks well beyond their capabilities. Further, business improvements can be delayed or abandoned due to lack of resources or skill sets.
Rapid self-assessment of your accounting function
As a business leader, it is often easy to get caught up in "what we have" and "how it's done," especially because successful businesses have frequently benefited from a healthy dose of "gut feel" and "intuition" to achieve their current success level. While there is never complete certainty, the following serves as rapid self-assessment to consider if your business can achieve more out of its accounting function.
Timely and accurate information about the business is provided from the accounting team.
Significant business drivers are identified, managed and reported on.
Essential business questions are answered by the data and analysis prepared.
The accounting team can easily reforecast business results as the business environment changes.
Internal controls are designed and implemented to protect the company and ensure relevant and actionable information is prepared by the accounting function.
The accounting team has the skillset to leverage technology to streamline processes and create efficiencies.
Compliance matters, including income tax and sales tax filings, are handled in an efficient manner.
A focus on value in the modern accounting function
The modern accounting function focuses on outputs in the form of value to business leaders delivered through the main pillars of people, process and technology. At optimum performance, an organization needs individuals with the skill set and experience commensurate with the associated task. In light of a talent shortage, many businesses are seeking to outsource some or all of their accounting functions to strike this balance. Additionally, companies are turning to accounting systems to better leverage technology to further digitize accounting processes and internal controls.
The end results? Demand for co-sourcing. In fact, in 2022 the AICPA reported that co-sourcing, also known as client advisory services, is the fastest growing service provided by CPA firms.
The concept is a simple one — an external accounting professional with a specialization in a given area of practice can often draw upon far more resources and experience to optimize the utilization of people, process and technology for the benefit of a client's business.
In an outsourcing arrangement, the value to the business is the ability for leaders to ask the right business questions to the right people with the right skill sets, with an end result of making better decisions as a result of having relevant and actionable information. In choosing between outsourcing some or all of the accounting function, businesses must not only consider the cost of its directly involved employee team but also the substantial cost of maintaining the necessary levels of expertise and resources. The latter, sometimes "hidden" costs, can often be overlooked as companies evaluate outsourcing alternatives.
Summary
In light of accounting function staffing challenges, businesses have an opportunity to redesign how relevant and actionable information is captured, identified and communicated to its leaders. To remain competitive and build value, a redesign to a modern accounting function should include an evaluation of people, process and technology which may also include co-sourcing certain aspects to a CPA firm.
To read the article on the Business First of Buffalo website, click here.  

The Client Accounting & Advisory Solution (CAAS) of Dopkins & Company, LLP is centered on helping our clients transform the accounting and finance function of their businesses to effectively confront challenges and seize opportunities that drive business results and create value. To learn more, visit Dopkins at www.dopkins.com/CAAS.
Dopkins & Company, LLP also offers comprehensive accounting, auditing and tax services, forensic accounting, as well as information technology, wealth management consulting, internal audit support and collateral examinations to privately held and public companies, not-for-profit organizations and individuals.
Sources:
AICPA CPA candidate information.
AICPA Client Advisory Services.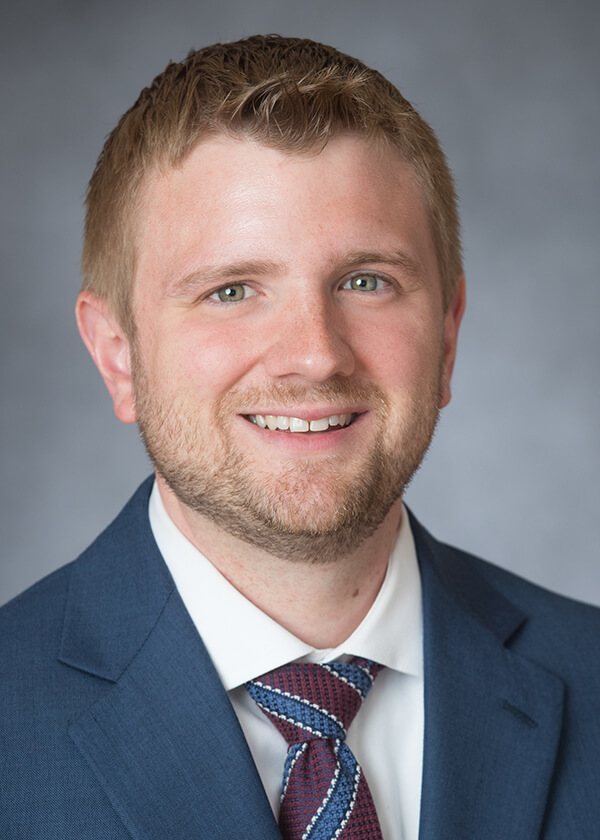 About the Author
Andrew J. Reading CPA
Andy is a seasoned financial services professional with experience auditing financial systems, programs and processes for clients from a diverse range of industries. He devotes a significant portion of his career to building client relationships that are rooted in an understanding of their operations and goals through all stages of their business life cycle. As a leader of the Firm's Risk Advisory Services Team, he oversees the design, execution, and implementation of client risk assessment and audit plans.