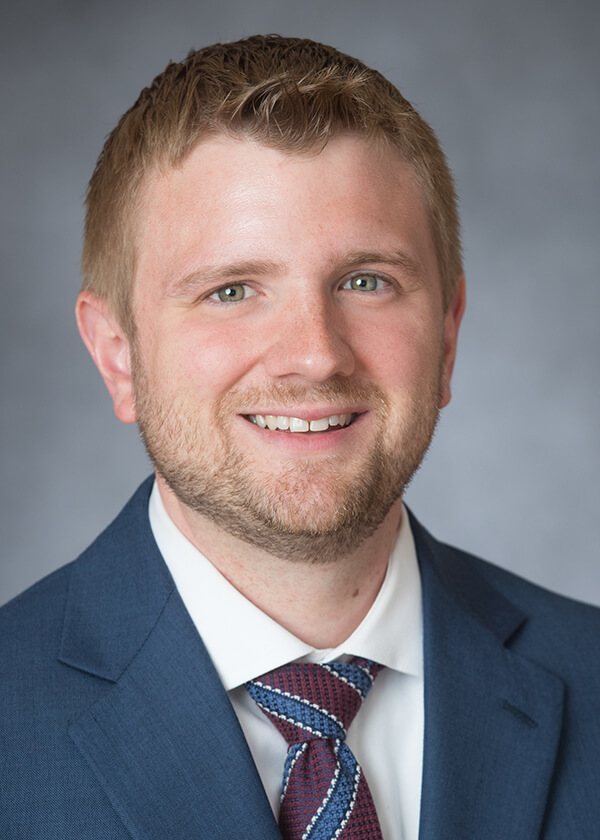 Andrew J. Reading
CPA
Partner
Assurance Services Group
At a glance
Andy is a seasoned financial services professional with experience auditing financial systems, programs and processes for clients from a diverse range of industries. He devotes a significant portion of his career to building client relationships that are rooted in an understanding of their operations and goals through all stages of their business life cycle.
Andy serves as a strategic advisor to firm clients on topics including mergers, acquisitions, business sales, capitalization structure, governance, financial reporting, risk management and internal controls.  Clients served have annual revenues ranging from $10M – $1B+.
He routinely mentors and trains staff on assessing risk and designing effective data driven procedures that yield valuable information to clients. As a leader of the Firm's Risk Advisory Services Team, he oversees the design, execution, and implementation of client risk assessment and audit plans.
Andy joined the Firm in 2007 after receiving first-hand knowledge of Dopkins values and culture as a participant in the Firm's internship program.
Industries/Clients Served
Cooperatives
Employee Benefit Plans
Health Care
Manufacturing
Not-For-Profit
Principal Areas of Expertise
Audit
Risk Assessments
Internal Controls
Fraud Prevention
Employee Benefit Plans
Financial Reporting
Governance
Risk Management
Mergers & Acquisitions
Capitalization Structuring
Transaction Advisory Services
Lease Standard Implementation & Accounting Services
Designation
Certified Public Accountant
Affiliations
2nd Vice President & Member, Board of Directors, for the National Society of Accountants for Cooperatives (NSAC) Atlantic Chapter; Member, NSAC Accounting & Auditing Committee; Programming Advisor, NSAC Annual Conference. Recent conferences have taken place at:

Denver, Colorado (2019)
Austin, TX (August 2018)
Salt Lake City (July 2017)

Member, Audit Committee, Northeast Cooperative Council (NECC). NECC is a not-for-profit organization of agricultural and rural electric cooperatives, Farm Credit Associations, and their professional advisors doing business in New York, New England, and Pennsylvania. NECC assists members with advisory, educational, and research services to achieve business goals. (2020 – Present)
Member, National Council of Farmer Cooperatives (NCFC) and serve on the Legal, Tax and Accounting sub-committee.   Admission for professional service providers is limited to nomination by a qualifying organization and further subject to a review and acceptance through an application process by NCFC.  NCFC consists of nearly 2,000 farmer cooperatives located in the U.S. and is focused on advancing the business and policy interests of America's cooperatives and other farmer-owned enterprises. (2021 – Present)
Volunteer mentor, to a student group from the Cornell S.C. Johnson College of Business – Cooperative Business Management on the topic of "Managing Profits and Losses in a Cooperative Enterprise".  The goal of the program was to address the need for current and enhanced training materials for Cooperative Board of Directors on the topic.
Member, American Institute of Certified Public Accountants (AICPA)
Member, New York State Society of Certified Public Accountants (NYSSCPA)
Member, Institute of Internal Auditors (IIA)
Education
B.S. in Accounting from the State University of New York at Fredonia
Awards & Achievements
Listed, Who's Who in Banking and Finance, published by Business First of Buffalo
Honoree, "40 Under 40" by Business First of Buffalo (2021)
Community Service
Treasurer, WNY Regional National Academy of Finance Advisory Board.  The Academy of Finance is a network of education, business, and community leaders who work together to offer high school students an opportunity to study accounting, international trade, leadership, and the use of technology in preparing for college and the financial services industry.
Treasurer, SUNY Fredonia School of Business Advisory Council.  The Council is comprised of a group of regional business executives dedicated to consulting with the School of Business on the matters of curriculum design and program development.
Member, Leukemia & Lymphoma Society: Light the Night Walk Executive Leadership Committee
Speaking Engagements
News & Events
Videos
Blog Posts