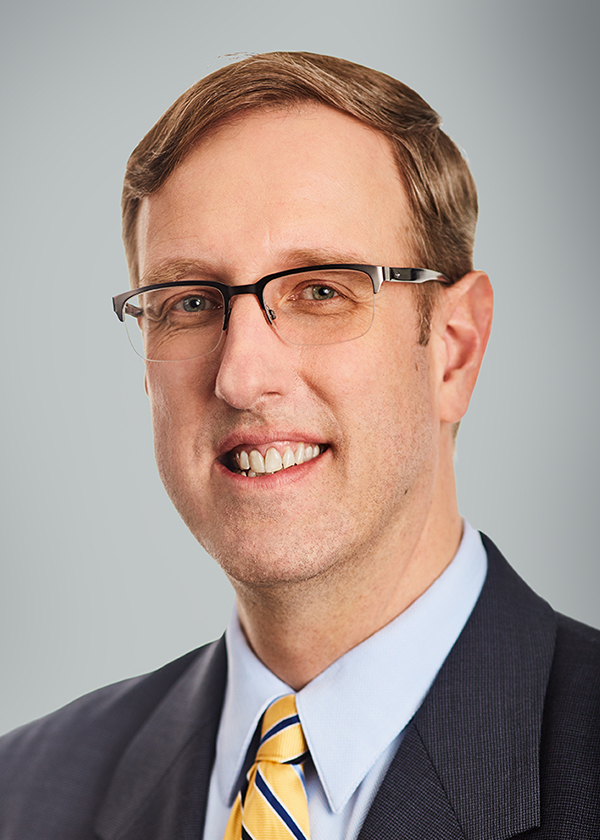 James A. Krupinski
CPA
Partner
Assurance Services Group
At a glance
Jim has 25 years of experience providing audit and consulting services to clients from a diverse range of industries. In addition to his many audit management responsibilities, he currently serves as the leader of the Firm's risk management services group. He has assisted his clients with performing risk assessments, evaluating and improving internal controls, developing fraud prevention programs and complying with the requirements of Sarbanes Oxley's assessment of internal controls over financial reporting requirements. He is also an integral member of Dopkins Employee Benefit Team, and remains focused on best practices to improve audits, client communications on industry developments and providing value to governance committees. Jim also serves in a leadership capacity in the management of the Dopkins quality control practices in the areas of audit and accounting.
Principal areas of expertise
Audit
Risk Assessments
Internal Controls
Fraud Prevention
Employee Benefit Plans
Financial Reporting
Revenue Recognition Standard Implementation Services
Lease Standard Implementation & Accounting Services
Industries/Clients Served
Auto Dealerships
Manufacturing
Agricultural Cooperatives
Construction
Service
Retail
Not-For-Profits
Employee Benefit Plans
Group Workers Compensation Trusts
Government Contractors
Wholesale Distributors
Financial Services
Professional Affiliations
Member, American Institute of Certified Public Accountants (AICPA)
Member, Institute of Internal Auditors (IIA)
Member, National Society of Accountants for Cooperatives (NSAC)
Designations
Certified Public Accountant
Education
B.S. in Business Administration, concentration in accounting, cum laude, State University of New York at Buffalo
Community Service
Member of the Advisory Board for Lancaster Central Schools Academy of Finance
Participant in National Multiple Sclerosis Walk since 1999
Awards & Achievements
Listed, Who's Who in Banking and Finance, published by Business First of Buffalo
Speaking Engagements
Panelist, Fraud – Pulling the Thread. A discussion on constructive steps to take when fraud is suspected or discovered, presented by the Turnaround Management Association, Upstate New York Chapter. (April 2022)
Presenter, Trends in Fraud Prevention– Keeping Up in the Digital Age (September 2018)
Presenter, The New Revenue Recognition Standard: Are You Ready? (April 2018)
Presenter, Best Practices on Fraud Awareness and Prevention, Niagara Frontier Automobile Dealers Association (July 2017)
Presenter, COSO Framework of Internal Controls, Financial Management Association of Rehab Agencies for the Central New York Region (March 2017)
Jim has also recently presented to the Association of Certified Fraud Examiners, Western New York Chapter on the COSO Fraud Risk Management Guide and Fraud Prevention (November 2016)
Representative Clients
Jim has consulted with public companies to successfully remediate material weaknesses. He has also consulted with public companies to assist in implementing Sarbanes Oxley's assessment of internal controls over financial reporting using COSO's Internal Controls – Integrate Framework.
News & Articles
Blog Posts