Thomas Emmerling Named to Business First of Buffalo's Power 250 List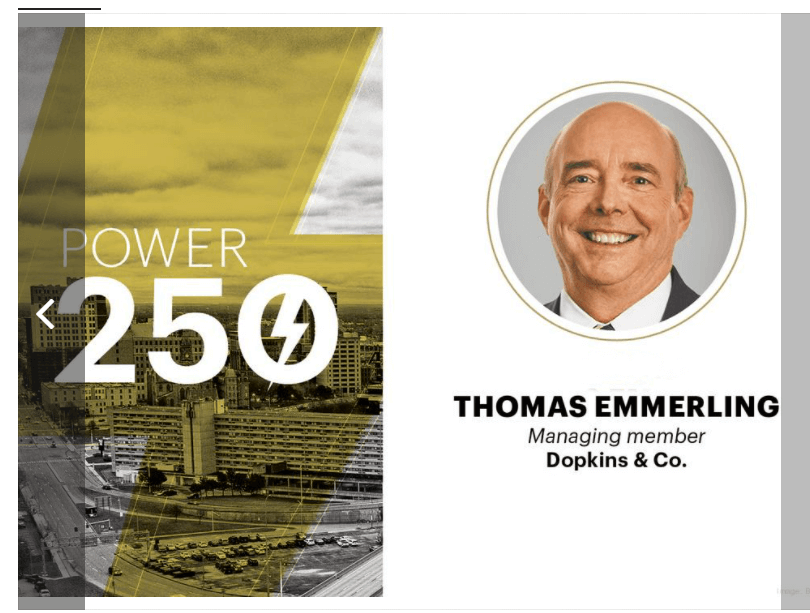 BUFFALO, NY—Dopkins & Company, LLP, a full-service Certified Public Accounting and Consulting firm, announces that Thomas R. Emmerling CPA, CFP, CGMA has been named to the "Power 250" list by Business First of Buffalo.  Compiled by Business First's editorial staff, the Power 250 identifies the 250 most influential people in Western New York from business, government, education, health care and non-profit industry sectors. Visit the Business First website for more information.
As managing Partner, Tom Emmerling has overall responsibility for the operation and management of the firm. Capitalizing on his 40 years of experience as a certified public accountant and certified financial planner, he works to continuously develop strategy and improve the firm's processes and suite of services.
About Dopkins & Company, LLP:
Dopkins & Company, LLP, a locally owned certified public accounting and consulting firm offers comprehensive accounting, auditing and tax services, forensic accounting, as well as IT, wealth management consulting, internal audit support, and collateral examinations to privately held and public companies, not-for-profit organizations, and individuals.
###
For media inquiries, contact:
Donna Blaufuss
Marketing Manager
716.634.8800
dblaufuss@dopkins.com