Remembering Leonard A. Dopkins
March 27, 2023
Dear Friends,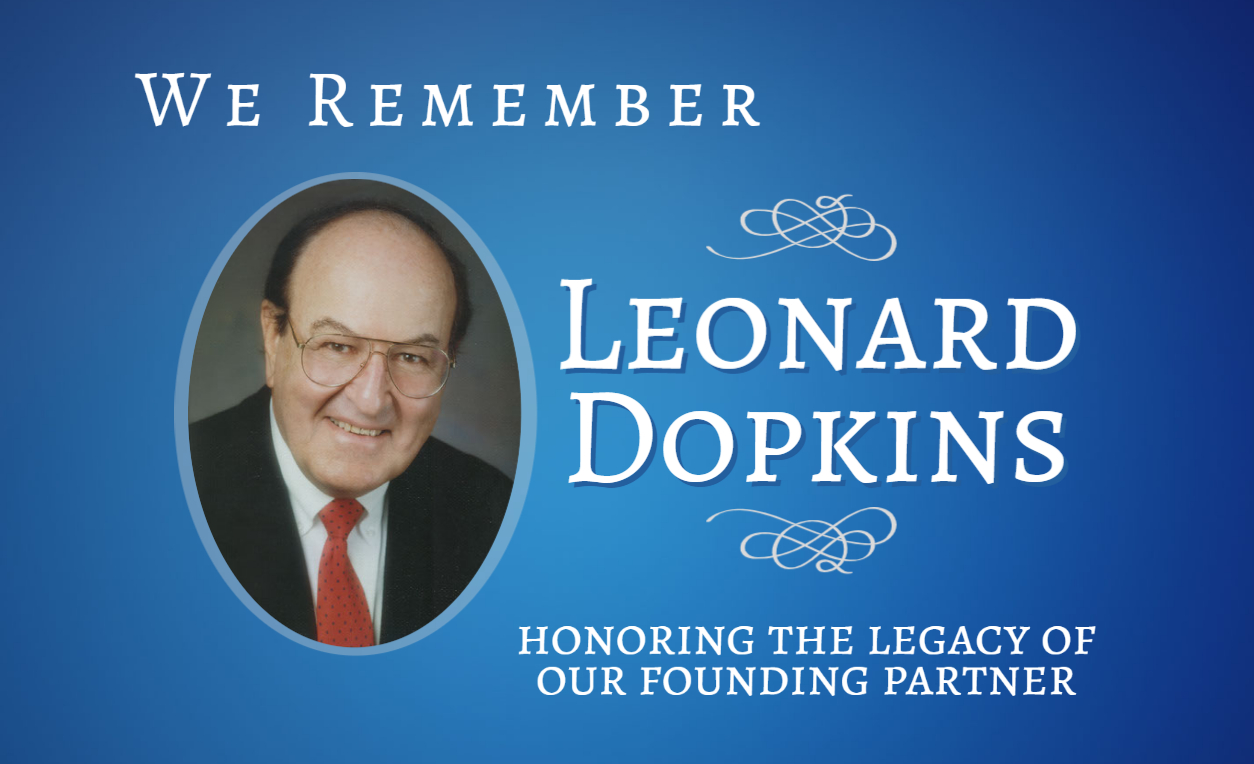 It is with a heavy heart that we announce the loss of our Founding Partner, Mentor and Friend, Leonard A. Dopkins.
Born in the height of the Great Depression, Leonard was a driving force in aiding WNY's business community in gaining financial independence.
Leonard earned his undergraduate degree in 1949 at the University of Buffalo (now the State University of New York at Buffalo). He completed his postgraduate work in 1951 and became a Certified Public Accountant in 1955, founding Dopkins & Company that same year. The firm originated in the living room of Leonard and Lois's one-bedroom apartment. He had one employee: his wife Lois. She did the typing while he did the bookkeeping and grew the business, gaining the trust of local manufacturers and financial institutions.
As the business grew, so did Leonard's reputation as an energetic, service-oriented, and ethics-conscious leader in his profession. Leonard became active in the American Institute of Certified Public Accountants, serving as a member of the AICPA Council and Board of Directors and later as its national Vice President.
Today, Dopkins & Company, LLP has grown into a premier independent accounting and consulting firm in Western New York with seven partners and 130 employees. Our firm is the success it is today because of Leonard's visionary leadership.
Our thoughts are with his family, friends and all who knew him.  He will be missed.