Dopkins Celebrates America's Pastime: Accountants SoftBall League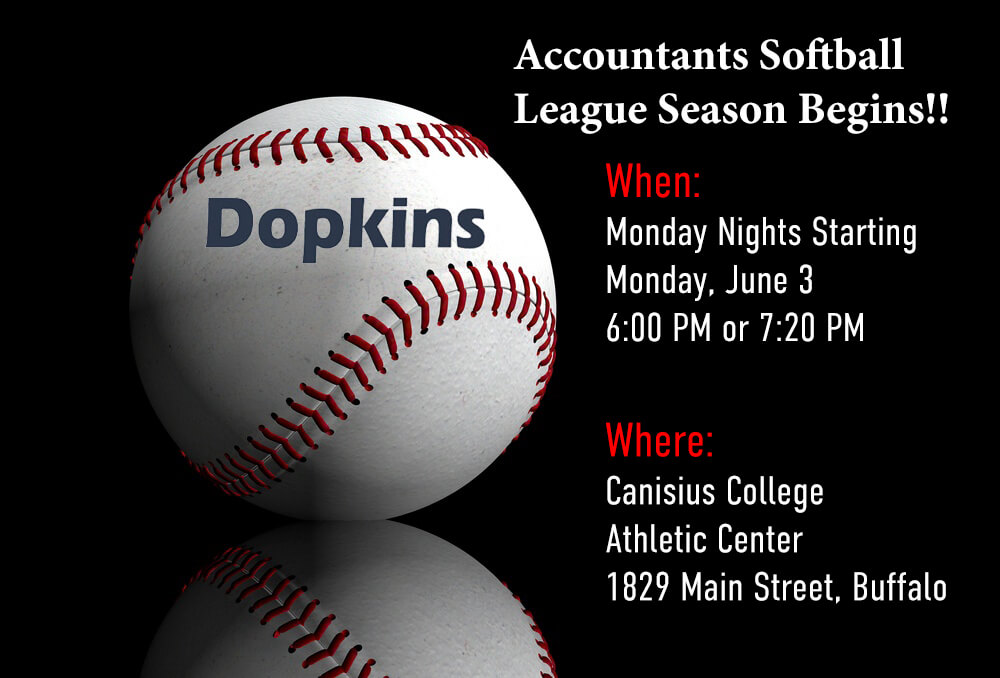 A rite of passage each season – the annual WNY Accountants Softball League!
Each Monday in the months of June and July, Dopkins Athletic Team will take on worthy competitors from other WNY based accounting firms.  Dopkins employees, family members, friends and alumni are welcome to cheer on our team each week.
For more info, contact John Matte, CPA or Chrissy Roemer, CPA.
Where:
Canisius College Athletic Center
1829 Main Street
Buffalo, NY  14208
Schedule:
Date (all Mondays)
Time
Canisius Field
6/3/2019
6:00 PM
#1
6/10/2019
6:00 PM
#1
6/17/2019
6:00 PM
#2
6/24/2019
6:00 PM
#2
7/1/2019
7:20 PM
#1
7/8/2019
7:20 PM
#1
7/15/2019
7:20 PM
#1
7/22/2019
7:20 PM
#2
7/29/2019
Playoffs (TBA)