As seen in Business First: Leveraging cloud technology can help your finance team soar
July 12, 2021 | Authored by Matthew R. Huefner
Accessibility
The ability to have your employees work anytime and anywhere is a competitive advantage. While some companies already had infrastructure in place to facilitate this shift, many have been forced to implement patchwork remote access solutions, which are at best unstable, and at worst open the business up to new security concerns.
Cloud systems are accessible from any device with an internet connection (including home computers, smart phones, and tablets), and are not constrained by specific server hardware, operating systems, or versions of software like Microsoft Office. This is especially useful for companies implementing a Bring Your Own Device policy, as they can be assured that employees will have connectivity to critical systems. Even if employees are unable to come into the company's physical office space, they can perform their job responsibilities without interruption.
Collaboration
Sharing information through the cloud is much quicker and more efficient than with legacy systems. Employees who are not in the office – whether working from home, on a business trip, or on vacation – can log into their cloud system and share information back and forth through workflows, or in-system communication tools. Through the use of integrated mobile apps which take advantage of the same cloud technology, timesheets and employee expenses can be routed for approval, purchase requisitions can be signed off, and vendor invoices can be authorized to pay, without passing a single piece of paper around the office. This greatly increases the efficiency of the finance team by putting important information at the fingertips of the people in the organization who need to see it.
Integration
In addition to facilitating the collaboration of people, cloud accounting systems also make it much easier to pass information from one system to another within your organization.
Withdrawals and deposits can be directly downloaded from your bank account on a daily basis, providing a real time picture of your company's cash balance on financial reports.
Complex payroll entries can be imported directly to the general ledger with pre-validated account numbers, and can include statistical information like hours by position code in addition to expense amounts.
Systems for cash collection can automatically apply payments against outstanding receivables in your AR system.
These types of integrations greatly reduce manual keying of data and duplication of effort, saving time and cutting down on data entry mistakes. Cloud technology is just scratching the surface of what can be accomplished in this regard.
Timeliness
By removing obstacles to getting accurate data into the accounting system, and facilitating communication once it is in the system, companies can generate financial and operational reports that are as close to real time as possible. Cloud systems represent a significant leap in technology from on-premise systems, and many have dashboarding tools built directly into them. This means that companies do not need to invest in third-party analytics software, and instead can see the impact of transactions on key reports, charts, and graphs as soon as they have been posted.
Cost savings
All of the factors above contribute to cost savings for your company over time. Cloud accounting software subscriptions represent a fixed annual cost, saving companies the stress of worrying about when servers need to be replaced, providing automatic upgrades, and allowing for easier onboarding of new employees. Leveraging the collaboration and integration capabilities of the cloud allows companies to get data into the general ledger more quickly and accurately, freeing up key decision makers to make critical decisions based on real time data which is always at their fingertips. Companies should see cost savings in both the short and long term as a result.
Dopkins & Company, LLP's System Consulting practice is dedicated to helping our clients effectively implement and streamline their business processes through Sage Intacct cloud accounting software, which received the highest score for the fifth year in a row in Gartner's 2021 Critical Capabilities for Cloud Core Financial Management report, for Lower Midsize Enterprises. To learn more, visit Dopkins at https://www.dopkins.com/services/sage-intacct/overview/
To read the article on the Business First of Buffalo website, click here.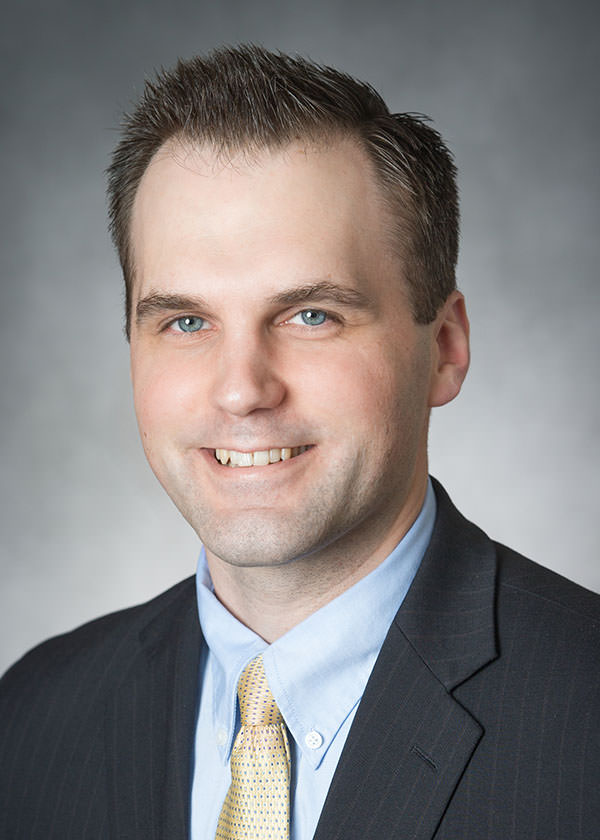 About the Author
Matthew R. Huefner
Matt is responsible for providing implementation and support services to Enterprise Resource Planning (ERP) and accounting system user clients, including the implementation and on-going support of the Sage 300 (formerly ACCPAC) and the Sage Intacct accounting software packages.