Joseph Heim featured in Business First on Pandemic Recovery
April 2, 2021 –  Joseph Heim, CPA, CFE, Partner, Dopkins Asset Based Lending Consulting Services, served as a panelist at the Business First of Buffalo Executive Forum. In this one hour virtual presentation, the panel offered insights on the future of WNY business one year after the pandemic began.
A Year of Pandemic
Annemarie Franczyk – Contributing writer
Apr 2, 2021, 6:00am EDT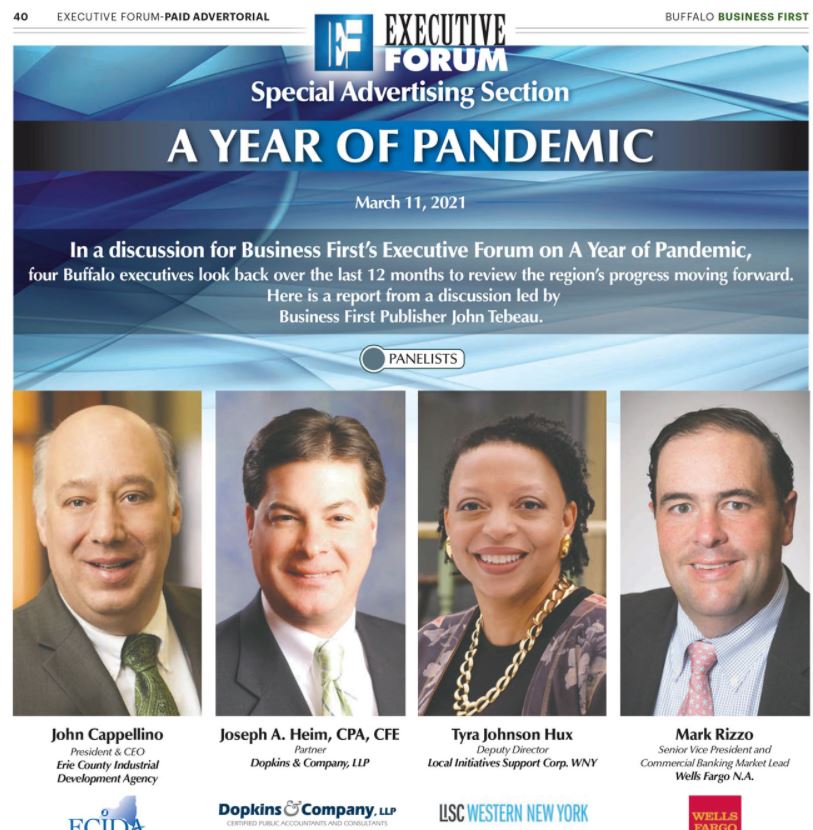 With a year under our belt of living and conducting business during the historic disruption of the Covid-19 pandemic, four panelists share their business insights on the challenges they faced.
Western New York, like communities the world over, was buffeted during the past year by dramatic, unpredictable ups and downs. But the determination of Covid-19 to bring the region to its knees was met by the greater resolve of business, institutions and individuals to not only survive what the pandemic has wrought but to thrive beyond it.
Watch an encore video of the Reopening and Revitalization panel discussion: