As Seen in The Secured Lender Magazine – New Financial Statement Considerations for 2020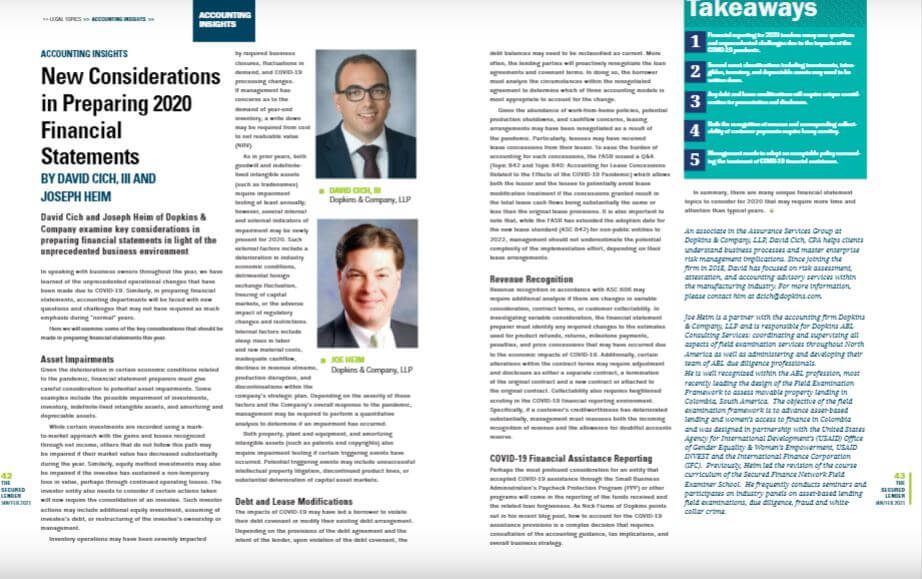 January 26, 2021 – a Dopkins blog post was reprinted with our permission by The Secured Lender, the national publication of the Secured Finance Network. The SFNet represents all secured finance companies including asset-based lenders, factoring, supply chain finance/trade finance, and the service providers, among others, all who support and enable capital to small to medium sized businesses. View the January/February 2021 issue here (pg 44-45).
---
Our original blog post contained key considerations that should be made in preparing financial statements in light of the unprecedented Covid-19 pandemic. Click here to read the article in its entirety.
For more information, contact Bart McGloin at bmcgloin@dopkins.com.