Welcome Home – Celebrating the second annual Buffalo Homecoming event

Presented by Business First of Buffalo, Buffalo Homecoming is the three-day annual event in which Western New York expats will interact with local policymakers, entrepreneurs and organizers; attend seminars, discussions, tours and entertainment; and reconnect with their hometown and experience its renaissance.
The second edition of this invitation-only event, originally planned for September 23-25, 2020, has been postponed with anticipation we can resume the live event in the fall of 2021.
The second edition of this event will be a series of virtual events that will occur:
Wednesday December 9th @ 3PM
Thursday December 10th @ 3PM
Friday December 11th @ 1PM
For more information about Buffalo Homecoming, click here.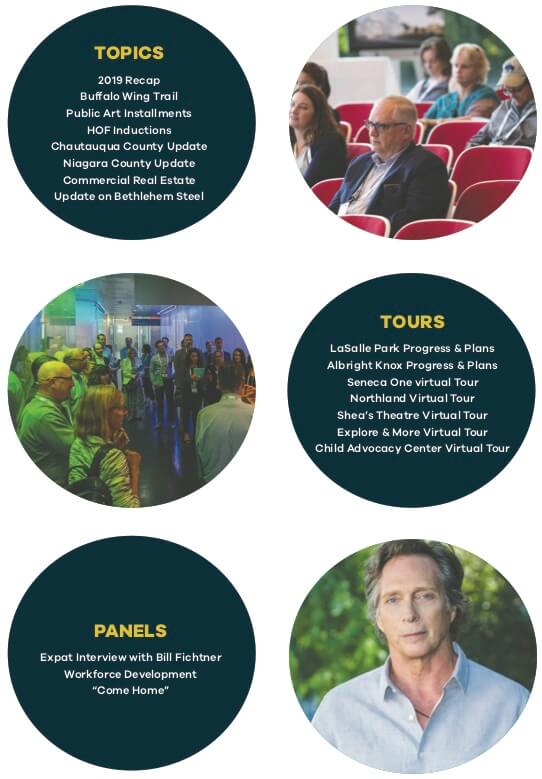 For more information, contact Jennifer Houle at jhoule@bizjournals.com.