How a food company is managing its fractured supply chain and costs
March 1, 2022 | Authored by RSM US LLP
INSIGHT ARTICLE  | 
Authored by RSM US LLP
For more information, contact:
Bob Kafiain can remember when inflation began to bite. He is chief financial officer and chief operating officer of Epta America, the North American arm of Chipita Global, a manufacturer of popular baked snacks like 7Days croissants that have won a loyal customer base across the United States.
It was early 2021, and the trucking industry was starting to become a chokepoint. The firms that Epta relied on to deliver its goods were reporting delays, and fees were starting to rise.
So Kafafian faced a decision: Try to keep expenses in check and stick with the lower-cost firms, or pay up for more reliable service.
For Epta, an RSM client, there was little choice. Consumers can't buy a product if it's not on the shelf, so Epta, looking to continue its robust growth of 40% to 50% a year, paid up.
"We were forced to start paying more for quality," he said in a recent interview. "By the spring of 2021, we had pretty much moved to more expensive solutions to ensure reliability."
The trucking chokepoint is just one example of the challenges that Epta has faced in managing its supply chain during the pandemic. For the broader economy, these bottlenecks are a big reason that costs are rising and why the inflation rate in the United States 7.5% in January's at its highest level in 40 years.
The container conundrum
All along Epta's supply chain, the company has encountered hurdles that were hard to imagine before the pandemic. Consider Epta's cost of ocean freight, a significant expense for a company that sources its products from Europe.
"Our top item is the croissant, so we ship a lot of empty space, lot of air," Kafafian said. While a durable goods manufacturer can pack a lot of its products into a single container and make efficient use of the space, only so many croissants can fit in a container without being damaged. The result is shipping as a share of Epta's total costs is quite high.
And those costs have soared.
"The cost of our imports from factory to our door has gone up over 100% between April and September of last year," and as much as 150% depending on the specific shipping lane, Kafafian said.
Kafafian cited three reasons for the increase, and they hit every point in Epta's supply chain:
Factory to port: The cost of getting the products from the factory floor and loaded onto a ship in Europe has increased. In addition, there are significant delays at European ports, which incur fees.
Port to port: Ocean freight rates have spiked.
Port to warehouse: In addition to the shortage of truckers, delays at American ports have become routine, with trucks waiting for hours to be loaded.
There are other costs as well. For example, port operators charge fees, known as demurrage, for containers that are not emptied in a timely fashion, and fees for containers that are not returned on time.
These rising costs and delays have forced Epta to change the way it operates.
For example, ambient containers – or those shipped at room temperature – were in short supply early last year, so Epta started to use frozen containers.
Not only did it cost more to keep the containers cold, but frozen containers also held fewer croissants, and there were higher charges once the containers arrived at the ports.
Still, as with the trucking delays, Kafafian had little choice.
"It was either don't ship products or find a way to ship products and pay through the nose," he said.
A breaking point
Finally, all of these cost pressures shipping, trucking, ocean freight?ame to a head last year. After years of holding prices steady, Epta raised prices in the second quarter. To Kafafian"s surprise, Epta did not receive any complaints. Then in January, Epta raised prices a second time and once again, received few complaints.
In fact, one customer, sensitive to the pressures Epta was facing, accepted a price increase sooner than Epta had planned. As unusual as that was, it spoke to the strong relationships Epta has built over the years with its customers, not to mention the appeal of its products.
The takeaway
Even as Epta navigates a difficult environment, Kafafian remains optimistic about the future. He said one way to change the equation is to gain more control over costs and onshore the production of its popular products.
But any decision like that will take time, and until that happens, Kafafian will continue to grapple with a difficult decision: Keep prices low and live with lower margins or raise prices and risk robust growth.
---
This article was written by RSM US LLP and originally appeared on 2022-03-01.
2021 RSM US LLP. All rights reserved.
https://rsmus.com/economics/the-real-economy/the-real-economy-march-2022/food-company-managing-supply-chain-and-costs.html
RSM US Alliance provides its members with access to resources of RSM US LLP. RSM US Alliance member firms are separate and independent businesses and legal entities that are responsible for their own acts and omissions, and each are separate and independent from RSM US LLP. RSM US LLP is the U.S. member firm of RSM International, a global network of independent audit, tax, and consulting firms. Members of RSM US Alliance have access to RSM International resources through RSM US LLP but are not member firms of RSM International. Visit rsmus.com/aboutus for more information regarding RSM US LLP and RSM International. The RSM(tm) brandmark is used under license by RSM US LLP. RSM US Alliance products and services are proprietary to RSM US LLP.
Dopkins & Company, LLP is a proud member of RSM US Alliance, a premier affiliation of independent accounting and consulting firms in the United States. RSM US Alliance provides our firm with access to resources of RSM US LLP, the leading provider of audit, tax and consulting services focused on the middle market. RSM US LLP is a licensed CPA firm and the U.S. member of RSM International, a global network of independent audit, tax and consulting firms with more than 43,000 people in over 120 countries.
Our membership in RSM US Alliance has elevated our capabilities in the marketplace, helping to differentiate our firm from the competition while allowing us to maintain our independence and entrepreneurial culture. We have access to a valuable peer network of like-sized firms as well as a broad range of tools, expertise, and technical resources.
For more information on how the Dopkins & Company, LLP can assist you, please call us at 716.634.8800.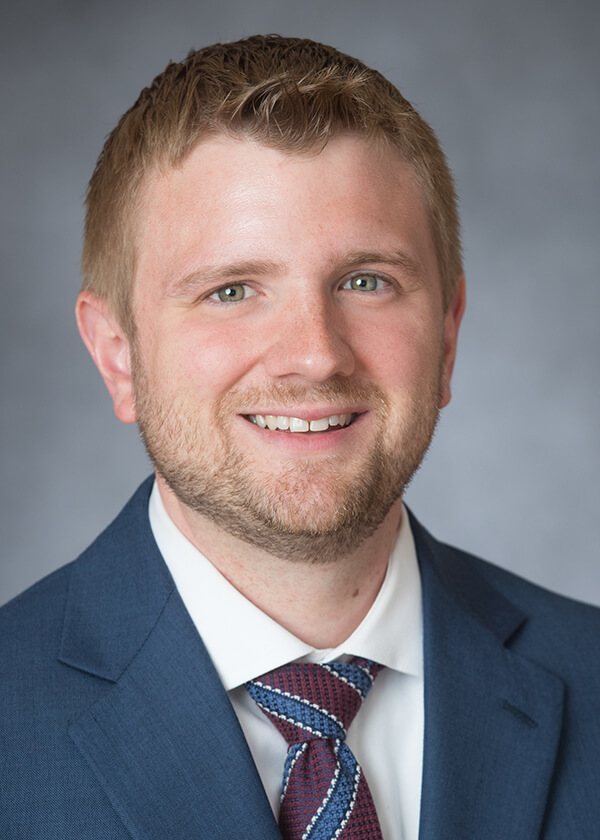 For more information, contact
Andrew J. Reading CPA
Andy is a seasoned financial services professional with experience auditing financial systems, programs and processes for clients from a diverse range of industries. He devotes a significant portion of his career to building client relationships that are rooted in an understanding of their operations and goals through all stages of their business life cycle. As a leader of the Firm's Risk Advisory Services Team, he oversees the design, execution, and implementation of client risk assessment and audit plans.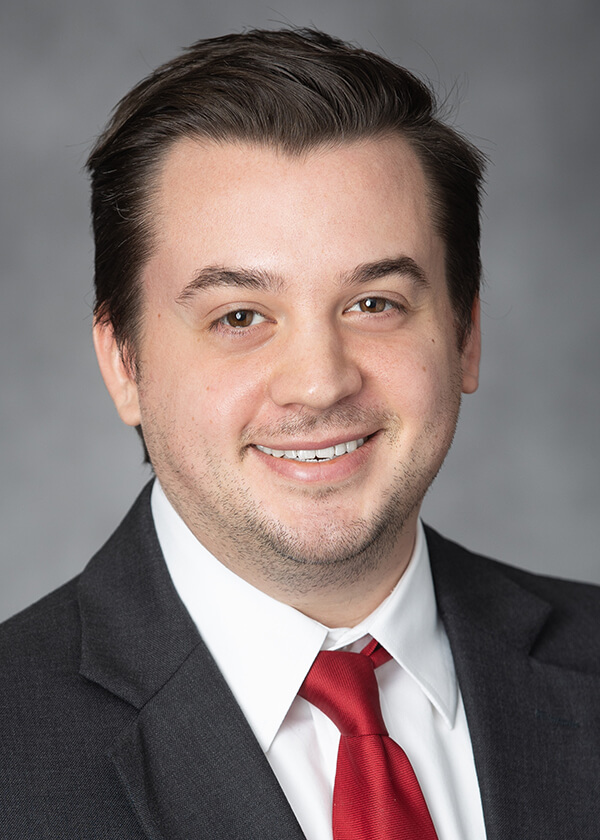 For more information, contact
Justin S. Renaud CPA
Justin is a member of Dopkins Assurance Services Group. He helps provide management with financial information by researching and analyzing accounts and preparing financial statements.