Foreign Owned Disregarded Entities: New Filing Requirements Required for Tax Year 2017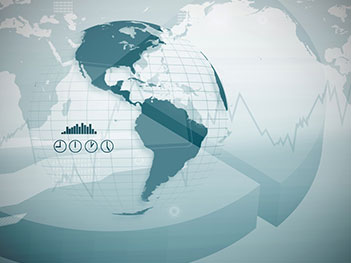 May 5, 2017 – Beginning with the 2017 tax year, there are new filing requirements for foreign owned disregarded entities. For the first time, under regulations in sections 7701 and 6038A, any domestic corporations that are at least 25% owned by a foreign entity and foreign owned companies engaged in US trade or business will now be required to file form 5472 with the IRS.
The regulations call for the aforementioned businesses to obtain an employer identification number (EIN) as well as file an informational return (Form 5472) with the IRS. If the responsible party is an individual they may also need to file for an Individual Taxpayer Identification Number (ITIN) in order to comply with the filing requirements. The businesses must report information regarding ownership, transactions with related parties, distributions and contributions, as well as any other relevant and significant business characteristics given the circumstances. The American Institute of CPAs also states that the disregarded entities must report "any sale, assignment, lease, loan, advance, contribution, or other transfer of any interest in or a right to use any property or money between the entity and its owner, as well as the performance of any services for the benefit of, or on behalf of another taxpayer." Under Section 6001, these forms of businesses will also now be required to maintain permanent books of account and other relevant records.
The sudden increases in regulations for foreign owned disregarded entities have arisen in the interest of increasing the accountability and maximizing the transparency of all entities that do business in the United States. Treasury Secretary Jack Lew has stated that these regulations are intended to "close a loophole in the system that allows foreign persons to hide assets in U.S. accounts." And while the returns are merely informational in nature, it would be wise for all parties affected to adhere to the guidelines as not reporting and misreporting the required information can lead to penalties up to $10,000 as well as additional fines with continued noncompliance. While these punishments may seem harsh, they are necessary to motivate the covered parties to adhere to the regulations.
For more information, contact Garrett R. Hoyler at ghoyler@dopkins.com or 716.634.8800 x215.
About the Author
Garrett R. Hoyler CPA
Garrett provides tax preparation and compliance services for individuals and businesses with a focus primarily in multi-state corporations and fiduciary trusts. He routinely assists clients with international accounting, tax planning, and depreciation related matters.