Building Client Relationships: A First-Year Associate's Insights Part II
June 3, 2019  – Sean Grathwol joined Dopkins in the Summer of 2018 as an Associate in the Firm's Assurance Services Group.  In his second blog post, he shares further insights about his experiences in the world of public accounting.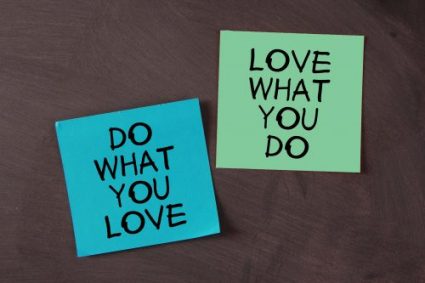 In my first blog, I discussed the completion of my transition from college days to that as a full-time employee learning the ropes at Dopkins. Good thing that was before busy season!  As a new associate and going off the information I heard at college, I was truly not sure what to expect on the journey ahead.  The truth is busy season…is busy.  It's a fact, we face some late nights and weekends of work. Yet, in a strange way, it's very cool to be part of a team working together towards a common goal of serving our clients.  I've learned that through the commitment to our work and the thoroughness of detail achieved, that we, as individuals, learn skills and competence in our respective roles.  High fives all around!
I did not work a traditional first-year associate's busy season as I received an amazing opportunity to work on site at a very large private company in downtown Buffalo as part of an extended outsourcing function in their accounting department.  In less than a year on the job, I was facing even more new challenges and a new culture at a client's location. Through it all, my Dopkins colleagues, helped me to feel right at home at my "new office" despite not being in Williamsville or at multiple client locations performing traditional audits.  It is often said that the role of a professional advisor is to build relationships and that was exactly what I can say about the experience.  I learned a lot in a short amount of time and got to see firsthand the inner workings of a private company.  In addition, I played a role in assisting on the other side of things for this client in helping prepare for their Big 4 audit.
In my next assignment, I was on hiatus from the outsourcing role and was sent downstate to Hudson, New York, a distinctive and unique town in central NYS.  Even though I was hours away from the "home office," never once did I feel lost in the engagement and my team supported my re-acclimation to auditing after more than three months away at the outsourcing position.  The smooth transition was a great learning experience about how everyone at the firm goes above and beyond for our clients, while supporting our fellow co-workers.   I am so thankful for the people who helped get me through the hours in remote locations, yet still make sure I had the opportunity to continue to feel a part of this firm.  It's our people that make the difference.  That being said, I am ready for normalcy in hours and a return to Saturdays of freedom!
In conclusion, I've learned that life at Dopkins never provides a dull moment, and opportunity awaits to learn skills in areas of interest to each individual member of the firm.   The running lane may look different down the road, but  it's exciting to look forward to what comes next!
About the Author
Sean C. Grathwol
An Associate in the Firm's Assurance Services Group, Sean concentrates on audit engagements and review services for clients hailing from a wide variety of industries.